The Pink Month
Breast Cancer Awareness Month is here—and some of your favorite brands are doing big things to support this important cause and we want you to get involved as well! Below, our curated list of some of the chicest pink products specifically tied to Breast Cancer Awareness. The most rewarding part is that the featured brands are donating most of the proceeds to Breast Cancer Research. Scroll down to get shopping today and all month long. Let the Pink Month begins and support a great cause.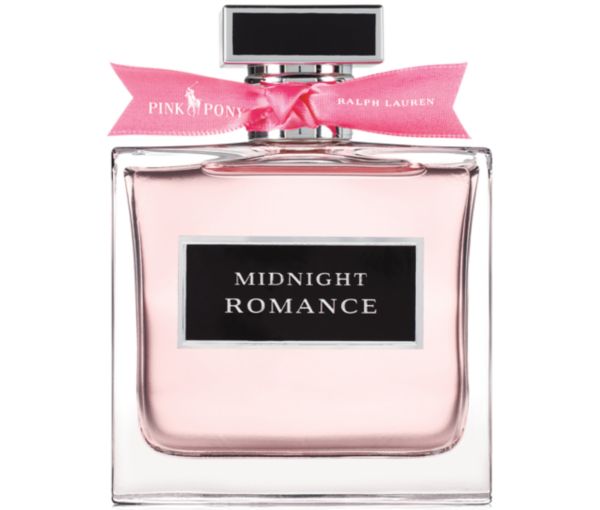 Ralph Lauren Pink Pony Midnight Romance; $96 at ralphlauren.com
Take a break from your signature fragrance by opting for this sensual blend of pink peony and black vanilla. All of the profits will be donated to support the Pink Pony Fund of The Polo Ralph Lauren Foundation.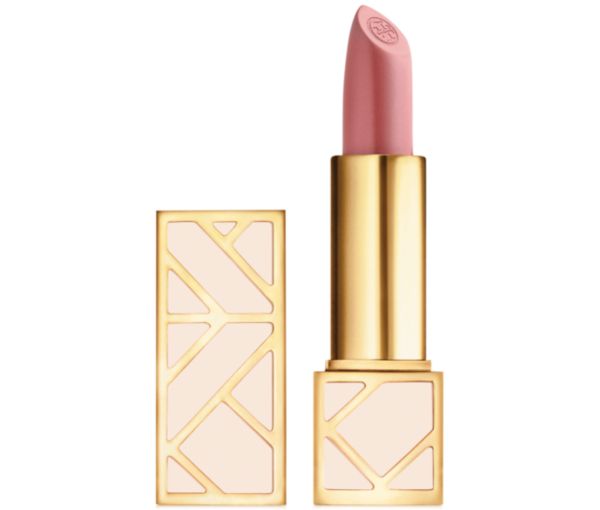 Tory Burch Lip Color Ramble on Rose, Limited Edition; $32 at macys.com
Tory Burch has created a special limited-edition golden and pink fretwork case for one of her favorite shades, Ramble On Rose. This modern formula represents the ideal balance of sheer yet vivid color and rich texture with a weightless finish. It's a super-chic accessory in itself.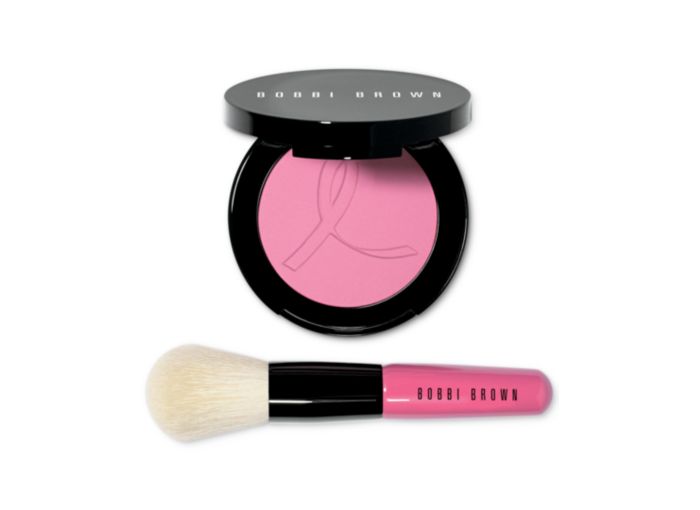 Bobby Brown Breast Cancer Awareness Peony Set; $50 at saksfifthavenue.com 
Pretty with a purpose–introducing the Breast Cancer Awareness Peony Set. Includes Bobbi's silky powder blush in Peony, the perfect pop of color for a gorgeous, natural-looking flush. Also includes a Mini Face Blender Brush with a pink handle. When you purchase this limited edition set, Bobbi Brown will donate $12 of every sale to the Breast Cancer Research Foundation. Super-silky with a matte finish, this blush perfectly mimics the color of cheeks when you're naturally flushed.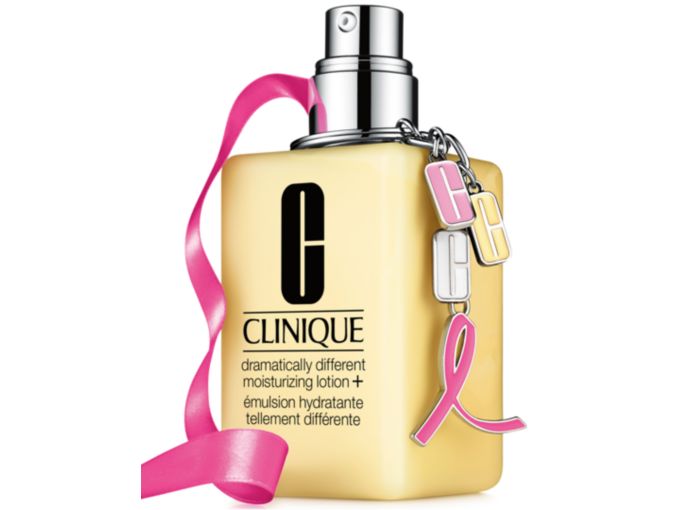 Clinique Great Skin Great Cause; $38 at sephora.com
Clinique is doing big things to support this cause. With your purchase of their signature lotion, which is tied to Breast Cancer Awareness with a key chain, $10 will be donated to The Breast Cancer Research Foundation. Similarly your purchase of their pink cheek color compact will include a $4 donation to the Breast Cancer Research Foundation.
Le Metier de Beaute NM Exclusive Breast Cancer Kaleidoscope; $95 at neimanmarcus.com
Le Métier de Beauté was founded to provide the best products in the industry. We wanted to create something that all women could use and cherish alike. We are honored to contribute love from our hearts to family, friends and clients with this Breast Cancer Awareness Kaleidoscope. Inspired by Stephanie Seban, a former Neiman Marcus employee, our pink Stephanie Breast Cancer Awareness Kaleidoscope was created to spread awareness about this dreadful disease. Le Métier de Beauté is honored to be able to give back 30% of total sales to breast cancer research and awareness centers all of the nation. The Stephanie Kaleidoscope is exclusive to Neiman Marcus.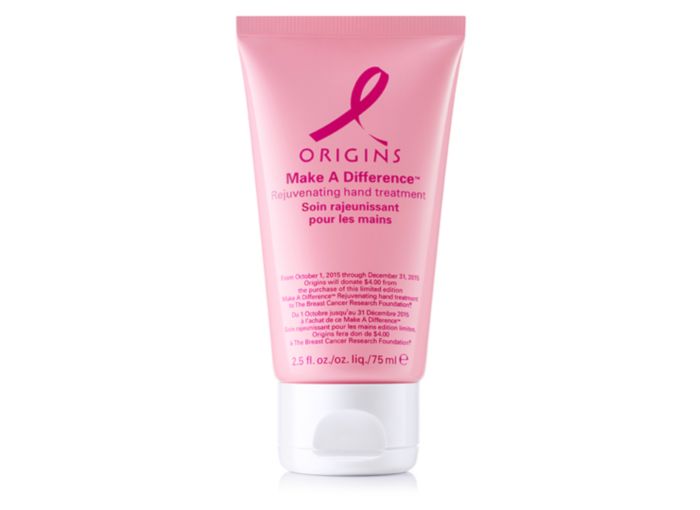 Origins Make a Difference Rejuvenating Hand Treatment; $22 at macys.com
With your purchase of our limited edition Make A Difference Rejuvenating hand treatment you'll be helping to support the Breast Cancer Research Foundation. Limited edition. Proceeds help support the Breast Cancer Research Foundation. Lavish hands with long lasting smoothness. The resurrection plant, Rose of Jericho, plus skin-reviving Trehalose and Sea Haricots help hardworking hands rebound and recover from dramatic dehydration. Hands look more youthful, even-toned. Feel elegant, silky, never greasy. Dermatologist Tested.